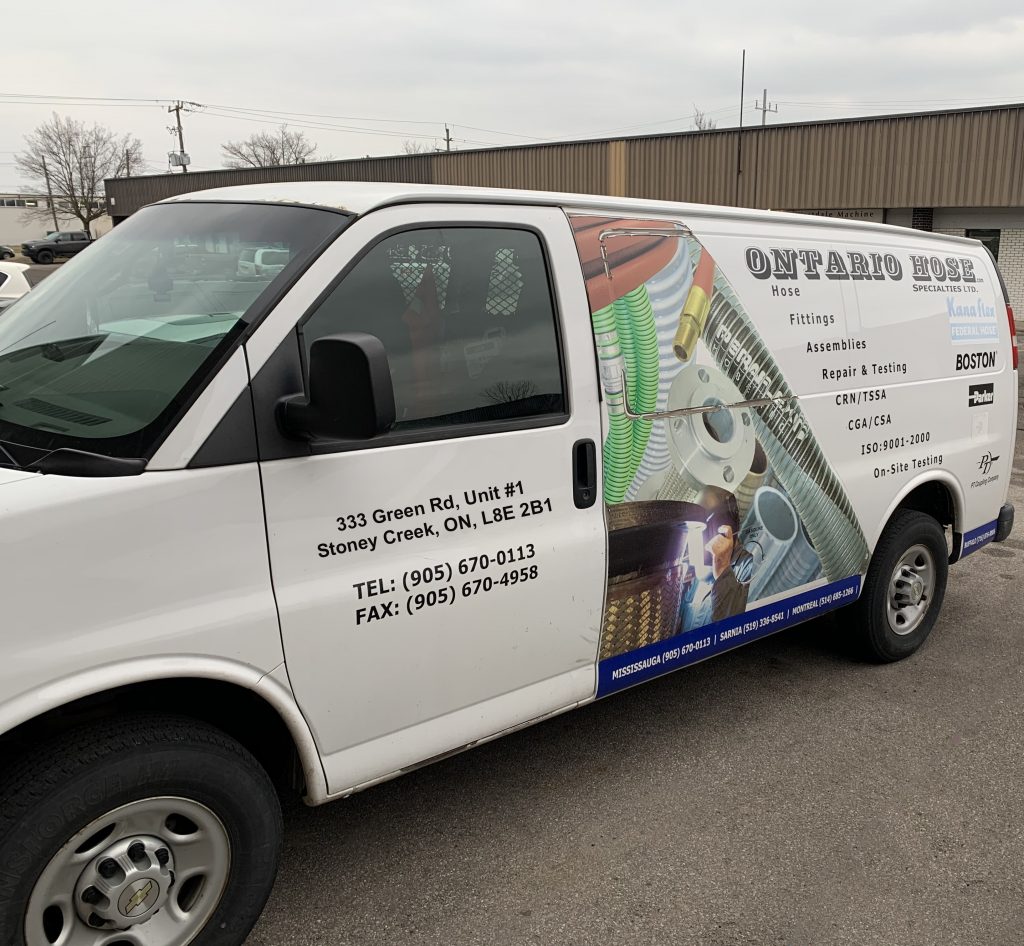 On-Site Testing – We will test and certify your hoses at your location.
Hose Safety Audit – We will perform and audit any or all hoses in your facility, record this information in a data base and present the findings to you.
On-Site Training – How to test hoses, attach end fittings, how to be safe using hoses and hose storage.
Hose Maintenance Reports – These are monthly reports available to you documenting hoses tested, purchased and repaired.
HoseTracker – We track all the hoses we test to make sure our customers have a recorded history to keep up with our safety standards.
Certification Standards:
B620-09 – We provide training, certification and testing so your company hoses comply with B620-09
ISO 9001:2015 – Specifies requirements for a quality management system (Stoney Creek & Kingston branches excluded)
TSSA – Technical Standards and Safety Authority
For more information or to book a date:
Phone: (905) 670-0113
Email: webstore@ontariohose.com